Welcome home, baby!

Brother is back! Brother is back! After two weeks, the Brother sewing machine is finally fixed, fetched and on her (um... his) way home with me.


But not before bidding some time in the office, while I gave English lessons. Yep, that's right. There is a sewing machine in the building. Thank god the guards didn't go big-plastic-metal-machine-possible-bomb-aaaugh! on me.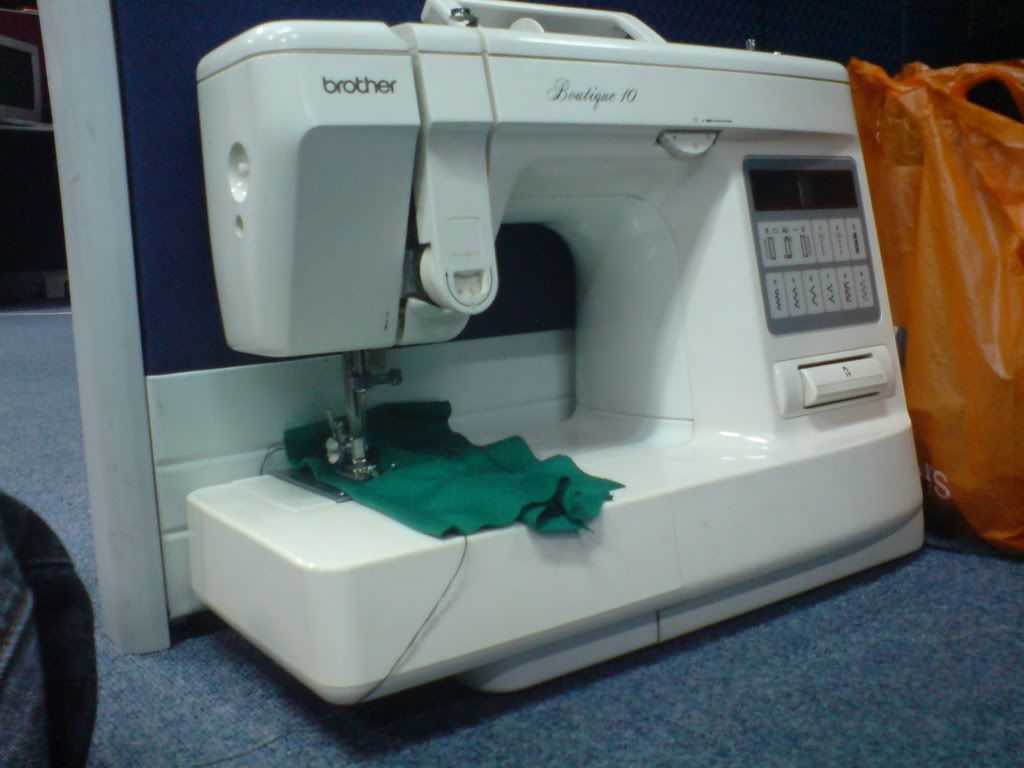 Brother at the foot of my cubicle, with a bit of my jeans on the lower left.
A slight hitch, though: the technician told me the tension control wheel would have to stay stuck to ensure the machine still works. He ensured it, alright. He glued the tension control in place with super-strong stuff, which I dare not test. (I still love my machine and sewing hobby, thank you very much. ) However, he did say I could make adjustments to tighten or loosen the hold of the bobbin case below for versatility -- like, say, when
shirred dresses and blouses
begin to sound like a very good idea for the season. ;)
So, there.

I do fully intend to make up for lost time. Ooooooh, yes.