Snap-Happy: Print Mania!
Hi, everyone. Remember when I said I'd write about the second half of
our adventures in Aduana and Quiapo
? Well, here we are.
After an hour spent in the corridors of Tabora browsing through cloth swatches, shopping for sewing notions, and finding our way back out to sunlight and fresh air, Mary and I decided we'd had enough of the fecund grunge and grit of Quiapo. High time for a retreat to sterile civilization -- a sink to wash up in, a sit-down meal, and air-conditioning in Tutuban Central Mall. (Oh, those were the days when we feared neither smoke nor dust nor unwashed men... XD)
Fed, watered, and gussied up, we began exploring the stalls around for gifts to bring home to our significant others. We got delightfully sidetracked, however, by a textile store on the second floor.
I do have the feeling I'll be back. Quite often.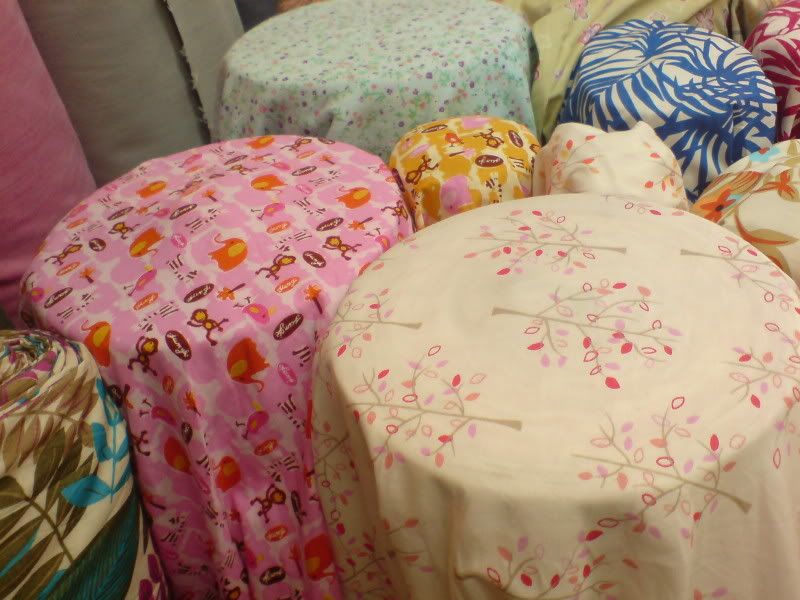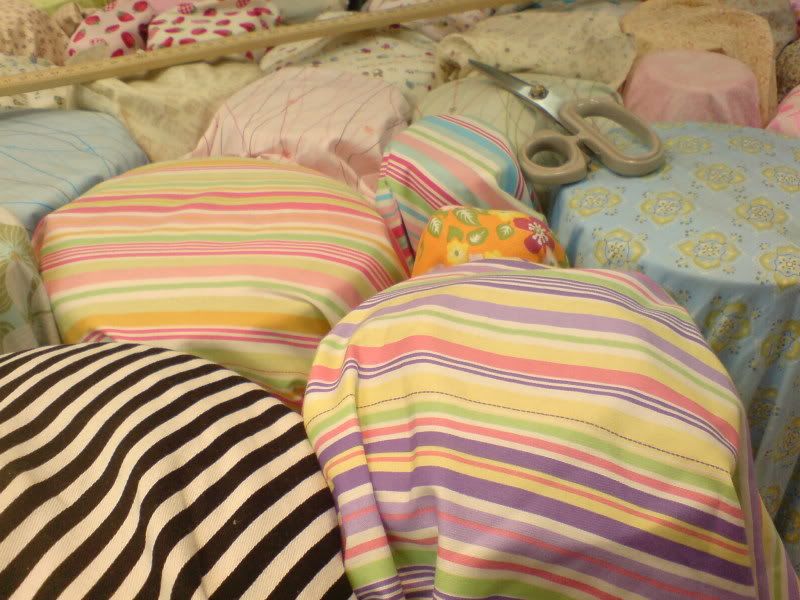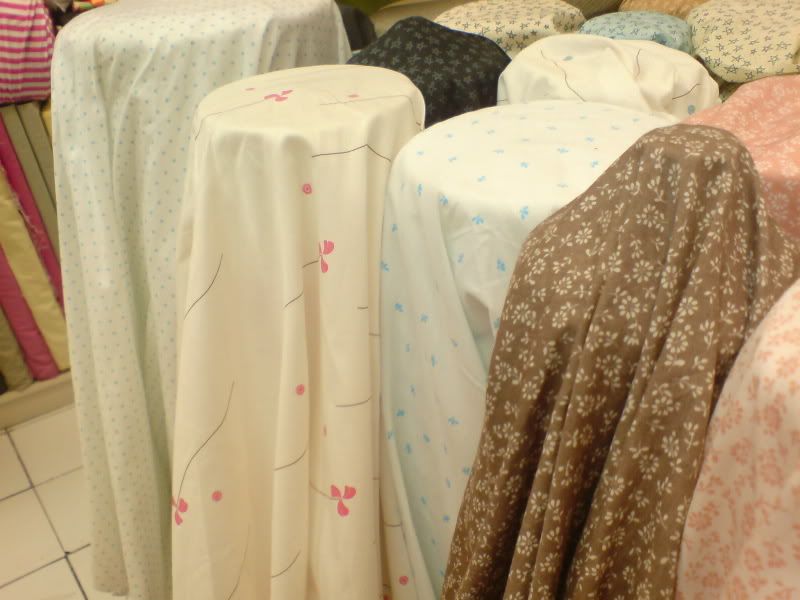 I do declare, I sincerely do have a weakness for this one.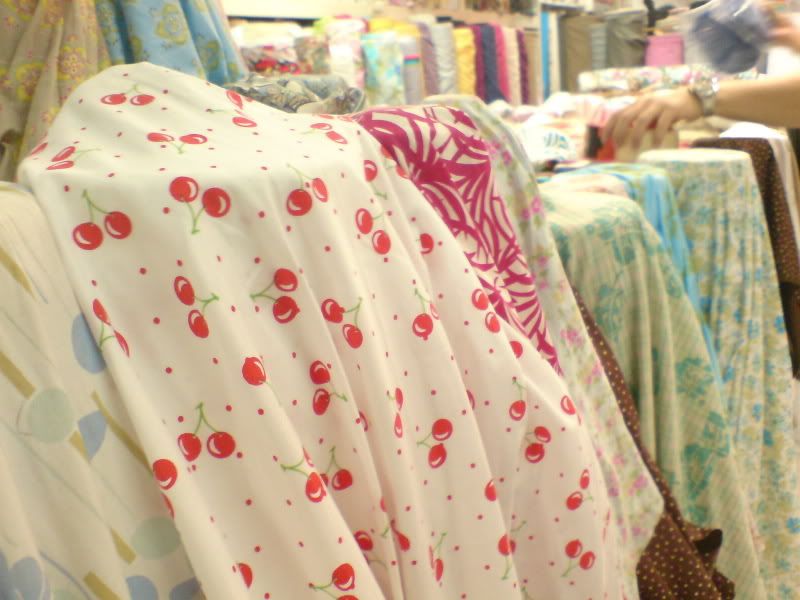 les cerices!