tighten it up! (pre-Ondoy overdue post)
... or
Ye Gods! I've finally tightened the dem thing!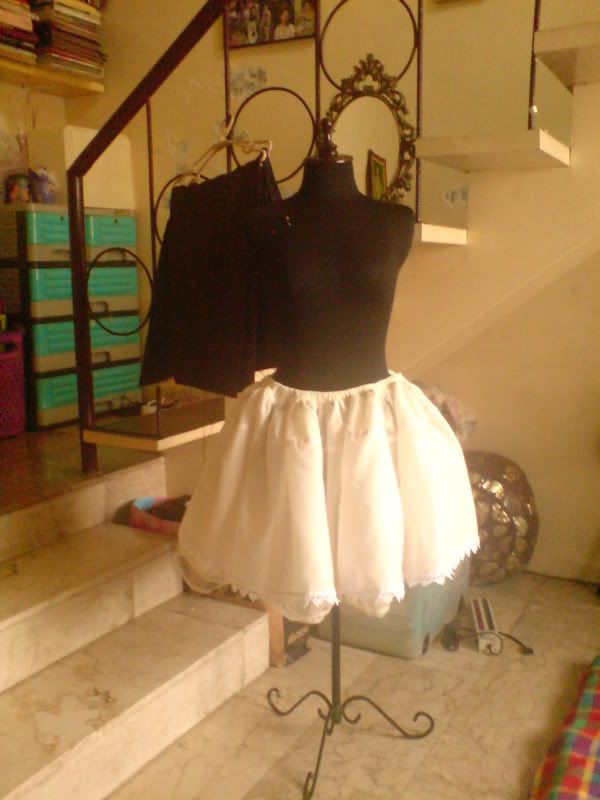 As per
Clair's
suggestion (and weeks and weeks of self-prodding), I finally managed to get it together and tighten the petticoat's waistline. Here's the
Before
product. The one above's the After.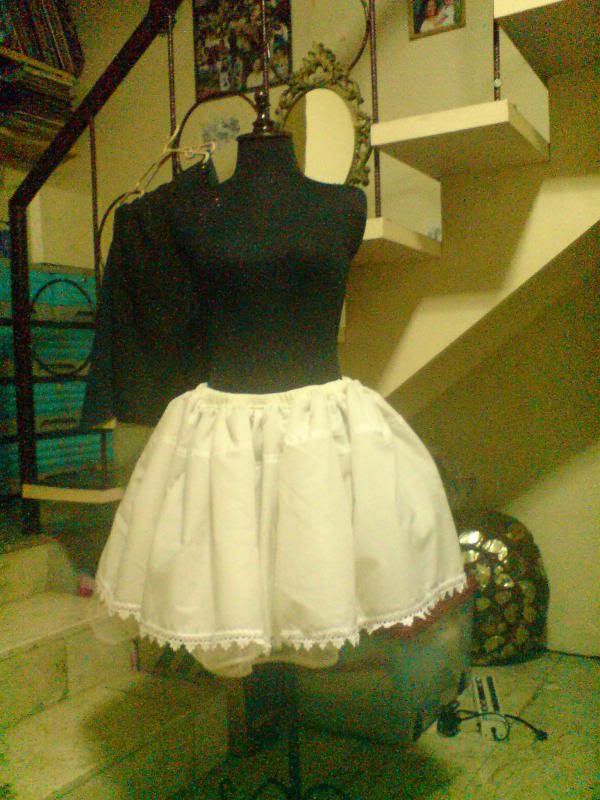 After, fluffed.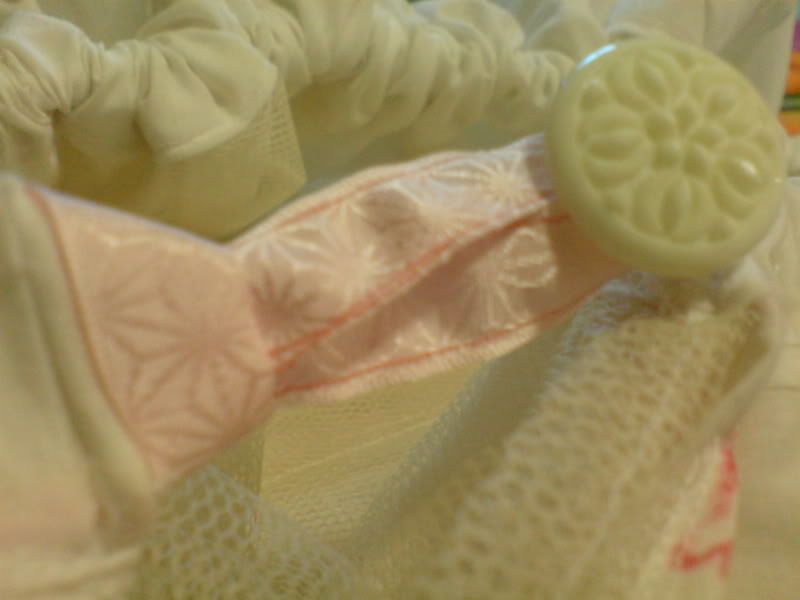 Here's the button and loop closure I made for the petticoat. I found I had some pretty pink ribbon, and did what I could with it. Ha!