Painted Lady
.. which, incidentally, is also the name of
a group of colorful butterlflies
, subgenus
Cynthia
. It also happens to be the name of
a murder-mystery miniseries
, starring Helen Mirren as a washed-up blues vocalist turned art thief.
Hmm.
What I really want to say is, I really feel like I'm one of Frank Frazetta's painted ladies here.
With more clothing, less chain-mail bikini, and just as much oomph, of course.
Parisienne good-girl flats for the streets...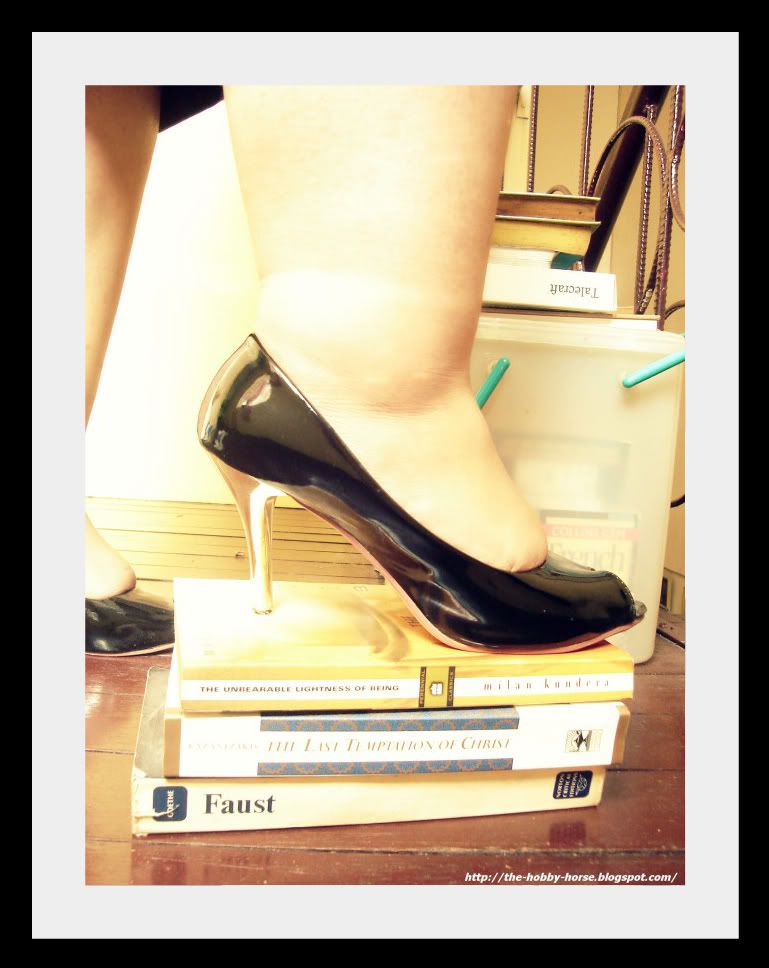 ... and bitch shoes in the office.
Add bowler hat.
sleeveless pull-over: hand-me-down, brand unknown
top: Julia Plus, by Robinson's Galleria
wiggle skirt: upcycled from a pair of stretchy slacks
flats and stilettos: random bazaar stalls