Pundar 5.1
Aaaaah.

Finally painted and dried, and ready for filling up.:)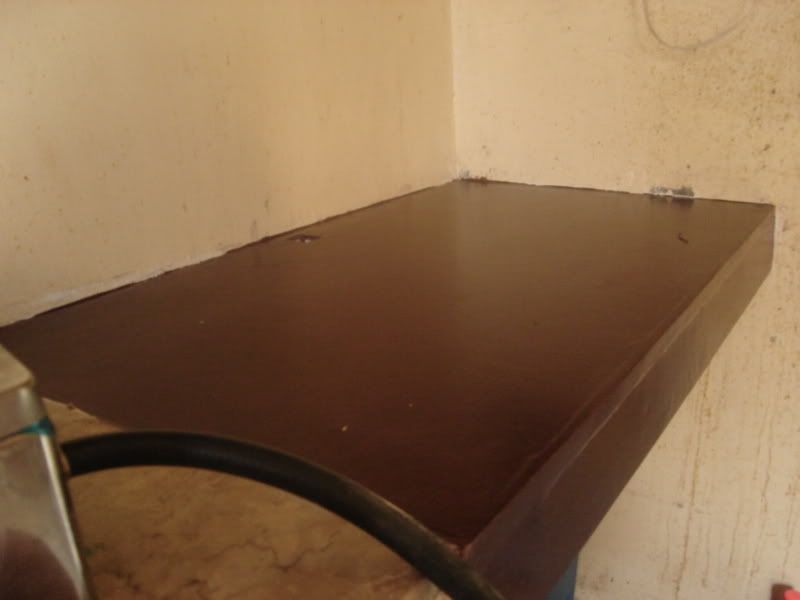 And here we have a newly-painted kitchen counter. Look at that nice, new semi-gloss sheen.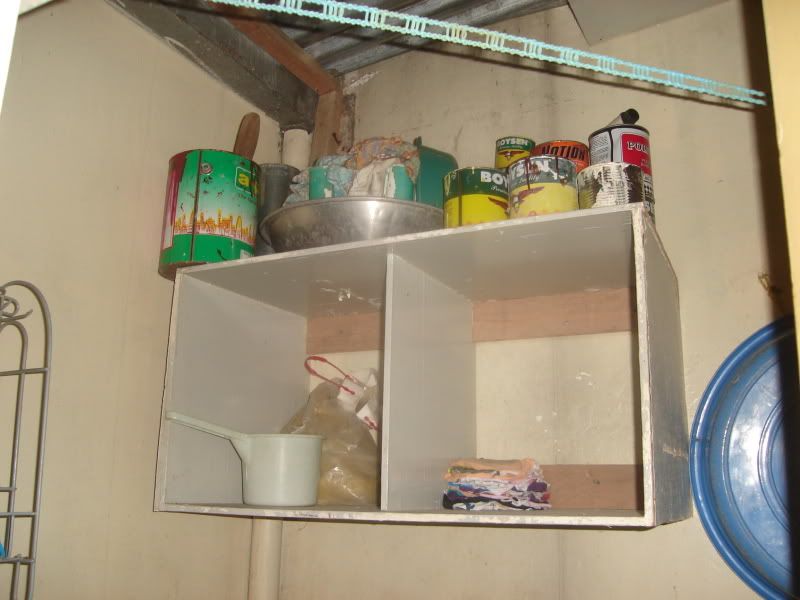 Mang Julio did a bit of upcycling magic on the old, battered kitchen cupboard. Remember the last two doorless shelves above the refrigerator? That's what you're now seeing above. It now holds out laundry detergents and fabric softeners.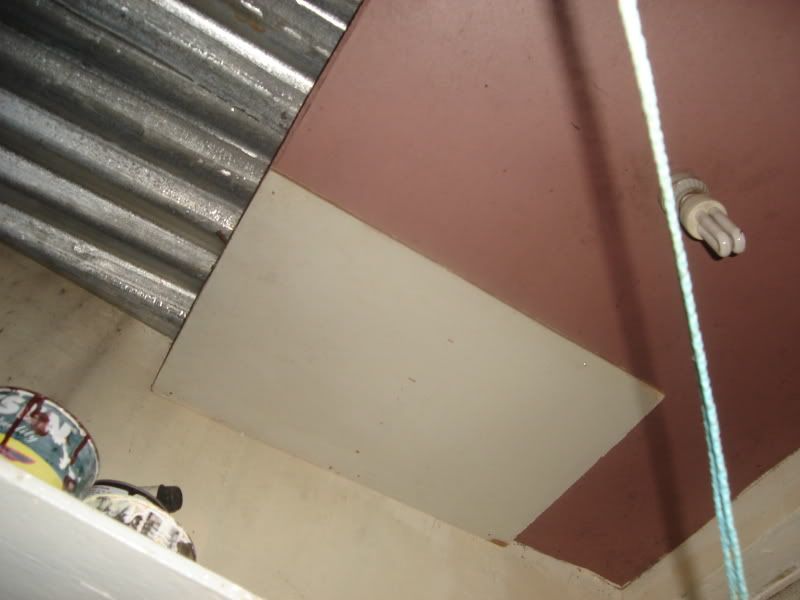 He pretty much patched up the nasty-looking hole on the wooden laundry ceiling.

Fantastic.

Also, something that crossed my mind seeing this:

Tubby cat aside, what is wrong with the side of this bed?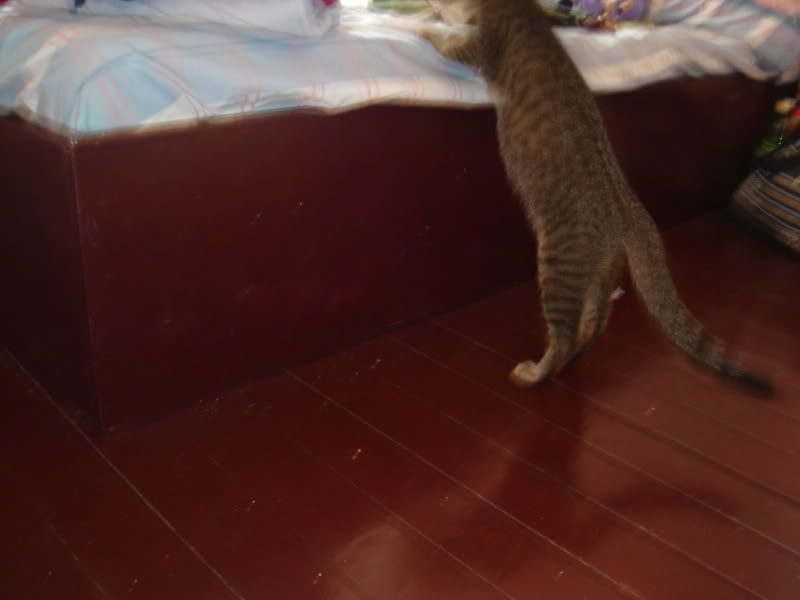 There are no drawers. Must have efficient use of space!