Sleeps with the Fishes
Tweed. We love Tweed. Our cat may be a bundle of nerves and claws and fangs and vinegar, most of the time, but there are priceless moments around him too.
Like when he's asleep, for starters.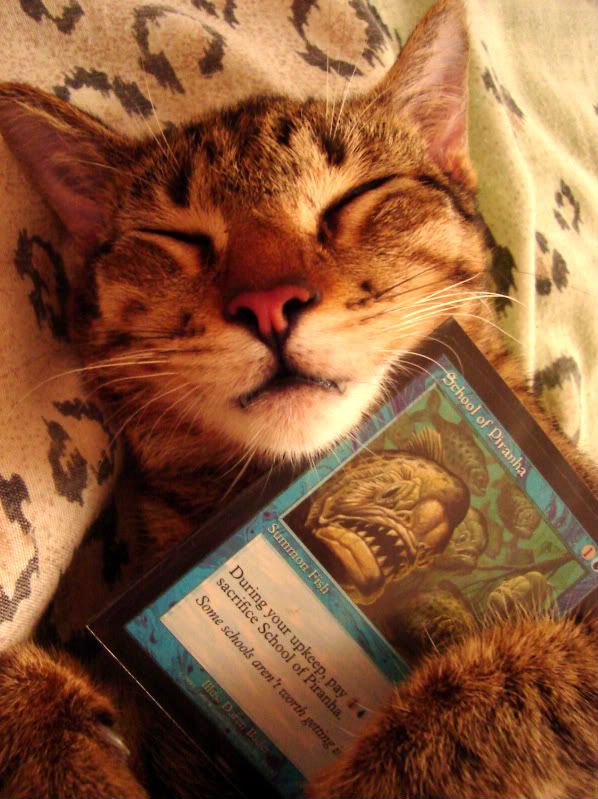 and then, just when things get all sugar-and-spice, he starts waking up.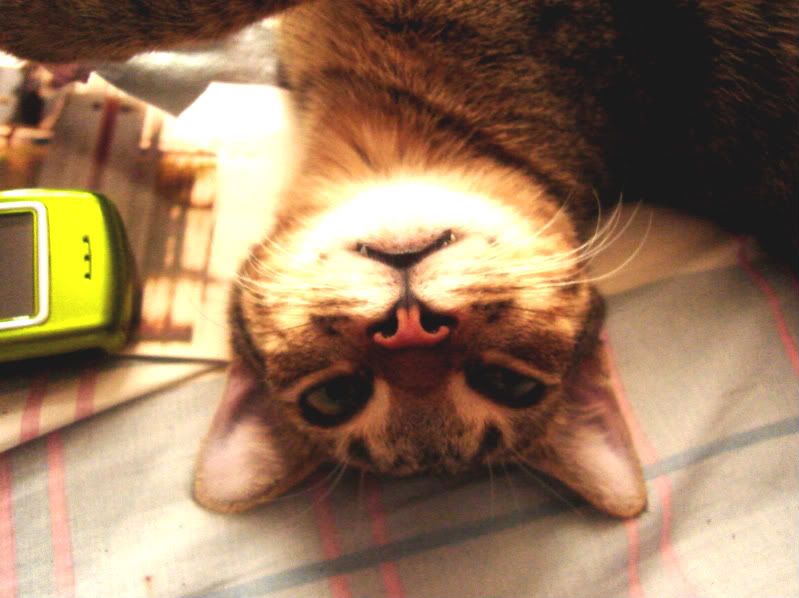 When your cat starts giving you this look, run for the hills.

Another trait of his, when he's not being surly.