A beret for Joy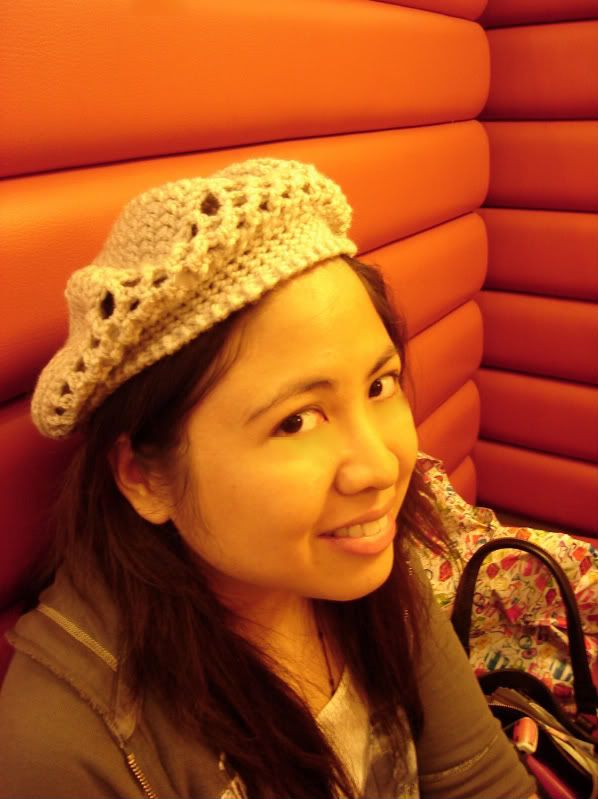 On the 4th day of Christmas (er, December 29th), Ligaya came to me... :)

She gave me a batch of adorable cookie cutters, and I gave her the hat above. I experimented with replacing the rows of puffs with decreasing lattice work. I love how versatile this hat is. What a pleasant surprise. :)

Here is another precious token Ligaya gave me. It's a sweet key chain doll she bought in Cambodia. she has been christened Rainbow Bright, and fits into a third of my palm. Now I'm at a loss where to put here. she's just so adorable!
And here I am thinking, 'how did I make that lattice again?' I remember ending with a chain-two-single-crochet to tighten the circumference, but... and now I need to backtrack. Oooooooookay.

The hat in action once more outside Red Mango.

Now I have two commissions coming up, one from
annabanana
, and another one from Joy, up above. Yihee, can't help but feel a teensy bit excited. :D