Webbie Spotlight: Zombie Philippines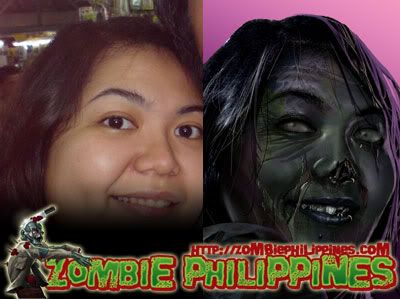 I've been zombified!
Jonas Diego and Neil Amiel Cervantes combine their powers to bring you
Zombie Philippines
. Here you will find all the survival tactics, weapon guides, maps, and vital knowledge you will need to survive the Pinoy zombie apocalypse.
And for a lovely little souvenir, you can get zombified like me too! Just send them a picture, introduce yourself, and ask nicely. If you do, you might get yourself all nice and in the advanced stages of decomposition, just like me up there.
*Props to you, guys!*
do drop by their blog and say hi, guys. :)
and now, a short video on the subject.
Braaaaaaaainz......